Whether you are new to fitness or just new to our studio, we welcome you. Our classes have been carefully curated with all levels in mind and our senzory team is here to guide you on how to get the most out of your time with us.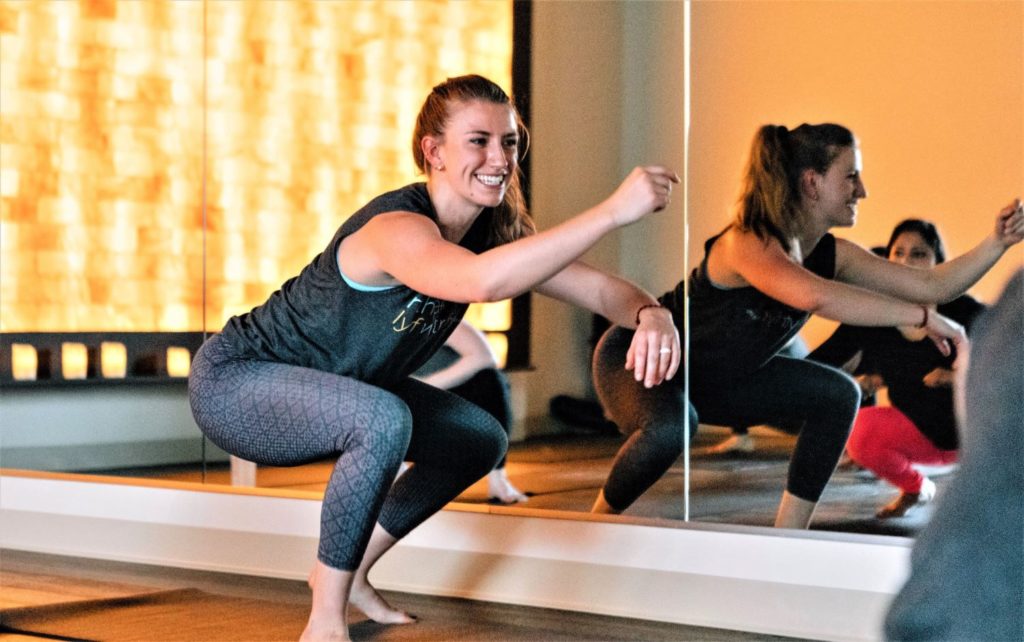 First Visit
Please arrive at least 15 minutes early. We have simple paperwork to get you started and will show you to your locker and classroom to get set up.
Parking
There is plenty of free parking for our studio. Because we are located in a popular shopping center in Fallsgrove, we suggest that you park in the center lot spaces as opposed to around the perimeter. This will ensure less traffic and greater ease getting into and out of your space.
What Class Do I Take?
A complimentary Fitness Attunement plan comes with each 7-Day New Student Trial. This plan will help guide you to the classes that are the best fit for your goals and needs. Upon registering for your first class, you will be asked to complete a brief profile, and then scheduled to meet with a team member to create your plan.
What to Bring
Yoga – mat, towel, water
Cycle – water, sneakers, SPD or Delta Cleats
Barre – mat, towel, sticky socks
Lockers
Our studio has automated lockers to safely store your belongings. Cellphones are not permitted into the studios to to allow for the most optimal experience for students and teachers.
Showers
We have showers and amenities in both the women's and men's locker rooms to provide you with everything that you need to begin or end your day.
BOOK A TOUR
senz's live, immersive fitness experiences are a new concept, so it's only natural to have questions. We do our best to answer them here.
VIEW OUR FAQ