Whether you are new to fitness or just new to our studio, we welcome you. Our classes have been carefully curated with all levels in mind and our senzory team is here to guide you on how to get the most out of your time with us.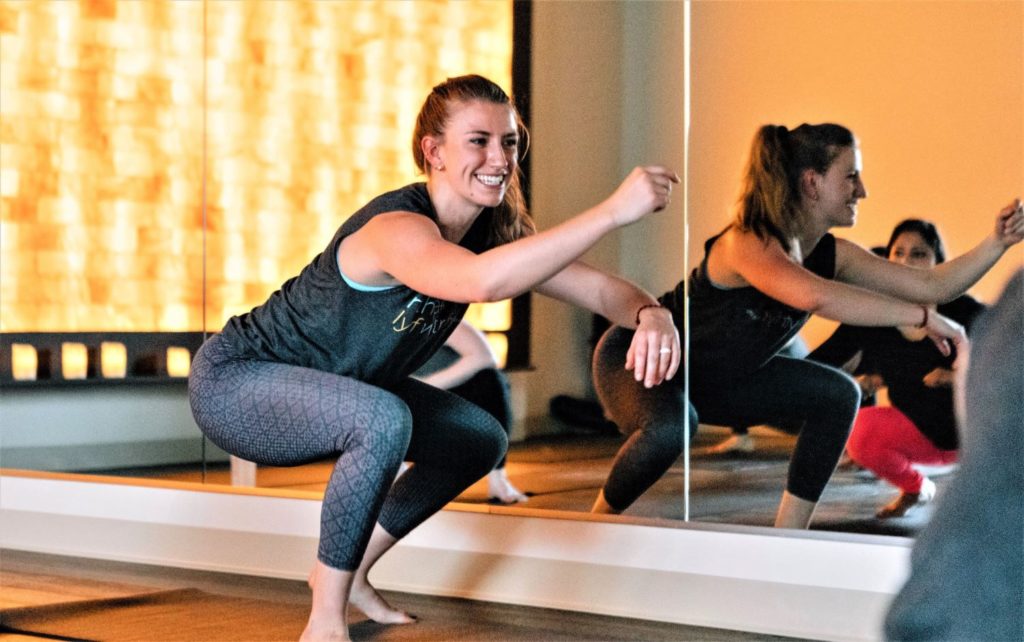 Booking a Class
Purchase a New Student Trial Pack HERE. During your trial, we will discuss your needs and explore customized membership options to join our supportive community.
First Visit 
Prior to your visit please review our FAQ's page. Please arrive approximately 10 minutes early to check in and get set up for class.
Parking
There is plenty of free parking for our studio in the Fallsgrove Shopping Center where our studio is located.
What Class Do I Take?
We offer a wide range of yoga, cycling, barre, and fitness classes. Please visit our website to view Class details or our Scheduling and scroll over each class for a brief description. Our classes are color coded for easy reference. The heated classes are in orange, barre classes in lavender, non- heated yoga in light blue, and cycling in teal.
Lockers
Our studio has automated lockers to safely store your belongings. Cellphones are not permitted into the studios to allow for the most optimal experience for students and teachers.
What to Bring 
Hot Yoga – mat, towel, water
Non-Heated Yoga – mat, water
Hot Pilates – mat, water, towel
Cycling – water, sneakers, SPD or Delta Cleats; a mat is needed for Bootcamp and Earth Ride
Barre – mat, towel, sticky socks, bands optional
*Please note that we have mat rentals for $2 and towel rentals for $1. Mats and towels are included FREE with any membership purchase.
BOOK A TOUR
The live, immersive fitness experiences at Senz are a new concept, so it's only natural to have questions. We do our best to answer them here.
VIEW OUR FAQ